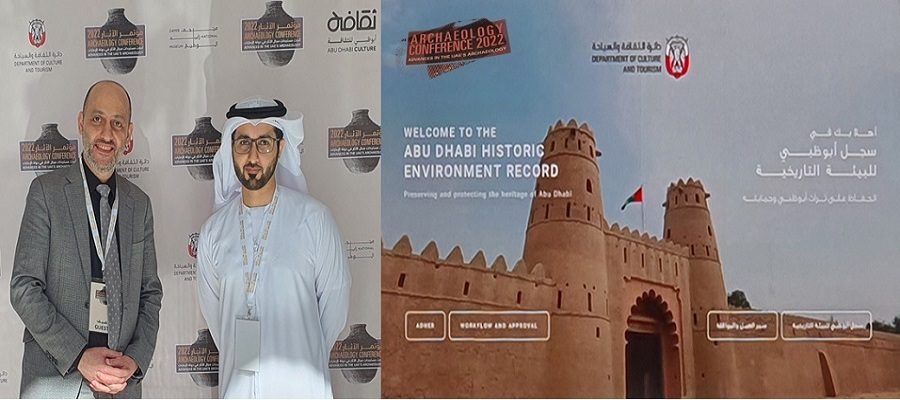 GPC had the honor to participate in the ARCHEOLOGY CONFERENCE 2022 that featured the Abu Dhabi Historic Environment Record (ADHER) solution among other programs that spoke volumes about the "Advances in the UAE's Archeology".
What a moment of pride is seeing the fruition of several years of hard work on the ADHER Program, including the challenging COVID-19 lockdown periods. Presented strategically as a keynote right after the event opening speech, ADHER development road map and capabilities were demonstrated to an audience enthralled to learn more about a solution that has grown to become "a benchmark for antiquities management software worldwide": quoting an international domain Subject Matter Expert (SME) on the the host team. The presentation not only emphasized the reaped benefits of utilizing Geographic Information System (GIS) technology but also elaborated on the various tailored modules in addition to the Mobile App, Dashboard and Reports, as well as integration with a suite of internal and external systems and applications.
ADHER is perceived as another important step in the right direction for digitally transforming the Abu Dhabi Government services and procedures, and we at GPC are proud of having contributed to this program since inception and throughout all planning and implementation phases, yet always inspired by the wise guidance of Abu Dhabi leadership and the astute directions of DCT management.