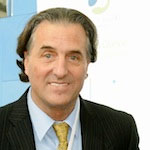 Raymond Chavez
Senior Advisor, Program Development & Communications
Raymond Chavez has more than 25 years of experience with program development and multimedia communications for environmental, social and economic programs in the United States, the UAE and internationally. This includes project design, strategic planning, public-private partnerships and fundraising for sustainable development and environmental programs, public relations campaigns and special events.
Raymond's program development and multimedia communication experience spans the full spectrum of sustainable development including: agriculture, biodiversity, climate change, coastal ecosystems, forestry, environmental education, information and communication technology (ICT), renewable energy and water security. Raymond has worked on diverse public–private sustainable development programs in Africa, Asia, Caribbean, Latin America, Middle East and the Pacific – enabling the transfer of skills and lessons learned across borders and cultures at the local community, regional, national and global levels.
During the past ten years, Mr. Chavez has specialized in strategic planning and production of communication and marketing initiatives for multi-donor funds that provide support for environmental and sustainable development programs. This includes work with the senior leadership of bilateral, multilateral foundation and corporate donors.
Raymond's multimedia production experience includes work as an award-winning writer, director and producer of documentary films for BBC, CNN, Discovery Channel, National Geographic, PBS, public service announcements and education programs for the internet, television, radio, print and social media.
Communications and public relations work includes producing, directing and fundraising for highly successful environmental-focused multimedia public education campaigns. This includes serving as a producer, creative director or manager of iconic live events including: the Earth Day 20th and 30th Anniversary Concerts on the Washington DC Capitol Mall; the first UN Earth Summit in Rio de Janeiro in 1992 and the UN Rio+20 Summit in 2012, UN Climate Change negotiations in Copenhagen – Special Events Producer in 2009, Senior Producer for artist Maya Lin's 'What is Missing?' Biodiversity Memorial in 2009 – 2010, and Clinton Global Initiative 'Commitments to Action' presentation curating from 2009 to the present.
Recent events and related education initiatives for which Raymond served as a Senior Producer include the Eye on Earth Summit, Abu Dhabi in 2011, the UN Sustainable Development Conference (Rio+20) in 2012, the Eye on Earth Special Initiatives and Alliance during 2013 – April 2014. New global summits and international events for which Raymond works as a Senior Producer include the UN Small Island Developing States (SIDS) Conference in Samoa during September 2014, the Global Forum for Innovations in Agriculture (GFIA) in Abu Dhabi in March 2015 and the UN Messengers of Peace – Call To Action event being planned for the UN Climate Change Negotiations in Paris during December 2015.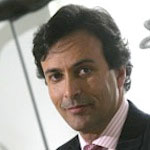 Marcelo de Andrade Ph.D.
Co-Founder and Partner at Earth Capital Partners
Dr. Andrade is a Co-Founder and Partner at Earth Capital Partners, LLP. He is responsible for business development and deal origination in Latin America and covers global external relations. Earth Capital Partners (ECP) is an investment management business, offering a platform of sustainable investment products. Each ECP product is launched with a specific focus on a sustainable asset investment theme, geography and investment style. ECP provides investors with a stable platform for investment into the new sustainable asset growth sectors at scale. Themes include renewable energy, energy efficiency, sustainable agriculture and forestry, water and clean technologies.
ECP incorporates environmental, social and governance (ESG) impacts into all investment evaluation, portfolio management and reporting processes. Sustainable Development – is at the heart of ECP's model, reinforced by our commitment to generating a dual return from our investment products – first the financial return and second the Earth DividendTM Environment, Social and Governance (ESG) return. ECP integrates ESG using a proprietary ESG portfolio management and reporting process, the Earth Dividend™.
Previously, he founded Pro-Natura International (headquartered in Rio de Janeiro and Paris), one of the first international sustainability organizations in the Southern Hemisphere, which promotes sustainable development and conservation projects in more than 58 countries on all continents. He was also a Co-Founder of Fundo Terra Capital, the first venture capital fund to invest exclusively in businesses which support strong biodiversity conservation. He is a Senior Advisor for the Axial Bank / Axial Par, a financial institution in South America that promotes investments in the sustainable development sector and Eco Carbon, specializing in carbon credits and offsets for the compliance and voluntary carbon markets for the renewable energy, agriculture and forestry sectors.
He is also a founder of SCG, a multinational consulting company dedicated to responsible social and environmental management and impact of mining companies. He was a consultant for Shell International (Royal Dutch Shell PLC) in the development of one of the largest natural gas projects in the world, implemented in the Peruvian Amazon. Dr. de Andrade has been Member of Biotechnology Advisory Panel of E. I. du Pont de Nemours & Co. since November 1, 2004. He serves as an Independent Director of LAEP Investments, Ltd. He is a Director at Parmalat Indústria de Alimentos S.A. He is a Member of BHP Billiton Ltd., (BHP-NYSE) Corporate Responsibility Board. Dr. Andrade is also a Member of CONCEC and currently serves on the Board of Directors of Proctor & Gamble.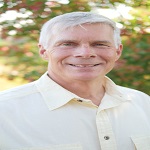 Dr. David Bergvinson
Special Advisor 
Dr. David Bergvinson has worked in multiple roles within agriculture development for over 30 years. David's diverse experience in crop improvement, agronomy, pest and disease management, agrometeorology, research management and policy formulation are now being leveraged to support organizations and countries be sustainable by design against the backdrop of climate change. As Director General of an International Research Center (ICRISAT) he developed the skills and network to ensure demand-driven innovation and strategic partnerships came together to translate science into prosperity for rural families at a national scale, especially for rainfed farming systems in Asia and Sub-Saharan Africa.
David led the digital agriculture portfolio at aWhere and initiated Digital Agriculture at the Bill & Melinda Gates Foundation in 2012. As Director General of ICRISAT, David strengthened public private partnerships to accelerate development and delivery of digital services to farmers in Asia and Africa. aWhere operationalized weather-based agronomic services with national partners for approximately one million smallholder farmers in Africa and empowered national meteorology services to understand weather trends to inform national resilience plans. David is now working with a range of organizations to map out resilience to climate change with a focus on food systems.
John Bennett
Principal of Bennett & Associates
John Bennett, the Principal of Bennett & Associates, is an environmental specialist with more than 25 years experience in the U.S. and over 40 countries on five continents. His work has focused on project development and management, strategic planning, legislation/policy, communications, media relations, and outreach. He has advised the United Nations, governments, legislators, parliamentarians, private foundations, universities and businesses in virtually all areas of environment – climate change, disaster management, marine conservation, water, forests, waste, endangered species, data and information – from the senior political to community level. He is the President of the International Pernambuco Conservation Initiative – USA, the founder of Arctic Alliance, and a member of the Advisory Committee to the Association of Polar Early Career Scientists.
He is a former Executive Director of Rainforest Foundation-US and a past Director of Public and Intergovernmental Affairs for the New York City Department of Environmental Protection, where he led the City's environmental communications, media relations, public outreach, environmental education, and legislative and regulatory affairs. He was a project manager and senior producer of the 2011 Eye on Earth Summit in Abu Dhabi and has managed communications for several large-scale environmental events.
A lawyer by training, Mr. Bennett has previously served as Chief Legislative Assistant to U.S. Representative George Miller (D-CA), the Issues Director in two United States Senate campaigns, Law Clerk to Justice Robert L. Clifford of the Supreme Court of New Jersey and as a corporate litigation attorney with the New York law firm, Battle Fowler (Paul Hastings). He has also worked for two weekly newspapers and written numerous articles and reports. Mr. Bennett holds a Bachelor of Arts degree in English Literature from Wesleyan University and a Juris Doctor degree from Rutgers Law School.
Danny Vandenbroucke
Research Manager and Senior Consultant at KU Leuven
Danny Vandenbroucke is co-founder of the Spatial Applications Division of KU Leuven (SADL), Belgium, where he currently acts as Research Manager and Senior Geographic Information (GI) Expert. He obtained an MSc degree in Geography and is preparing a PhD on "The impact of the application of GI-standards on the performance of business processes" at the same university.
Over the past 29 years, he was involved as project manager and senior GI expert in more than 50 small and large GI and Spatial Data Infrastructure (SDI) projects at the local, national and international level: including business case analysis, design and development of information systems, application of GI-standards for SDI and SDI assessments studies. Danny Vandenbroucke worked as external GI-expert for several Directorates General of the European Commission (e.g. DG AGRI, DG ENV, DG SANCO, JRC) and contributed to the development of SDI strategies in different European countries and regions (e.g. Romania, Kosovo, FYROM, Belgium, Catalunya). He is involved in the preparation and implementation of the Infrastructure for Spatial Information in Europe (INSPIRE) since 2002, e.g. as co-chair of the INSPIRE Drafting Team on Monitoring and Reporting for which he co-edited the Implementing Rules. Danny Vandenbroucke was the project leader of the INSPIRE State of Play study assessing the development and implementation of SDI and INSPIRE in 34 European countries between 2002 and 2011.
Between 2005 and 2013 Danny Vandenbroucke was member of the Council of the Association of Geographic Information Laboratories in Europe (AGILE), and he acted as Secretary General of this association between 2010 and 2013. He is the Chair of the ISO/TC 211 and CEN/TC 287 Belgian Mirror Committee, and active member on behalf of KU Leuven in the Open Geospatial Consortium (OGC). In 2011 he was one of the technical writers of the technical multi-part report CEN/TR 15449 on standards for SDIs. Since December 2014 he is independent member of the Board of Directors of the Agency for Geographic Information in Flanders (AGIV), Belgium.