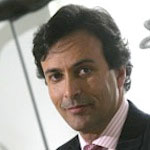 Marcelo de Andrade Ph.D.
Co-Founder and Partner at Earth Capital Partners
Dr. Andrade is a Co-Founder and Partner at Earth Capital Partners, LLP. He is responsible for business development and deal origination in Latin America and covers global external relations. Earth Capital Partners (ECP) is an investment management business, offering a platform of sustainable investment products. Each ECP product is launched with a specific focus on a sustainable asset investment theme, geography and investment style. ECP provides investors with a stable platform for investment into the new sustainable asset growth sectors at scale. Themes include renewable energy, energy efficiency, sustainable agriculture and forestry, water and clean technologies.
ECP incorporates environmental, social and governance (ESG) impacts into all investment evaluation, portfolio management and reporting processes. Sustainable Development – is at the heart of ECP's model, reinforced by our commitment to generating a dual return from our investment products – first the financial return and second the Earth DividendTM Environment, Social and Governance (ESG) return. ECP integrates ESG using a proprietary ESG portfolio management and reporting process, the Earth Dividend™.
Previously, he founded Pro-Natura International (headquartered in Rio de Janeiro and Paris), one of the first international sustainability organizations in the Southern Hemisphere, which promotes sustainable development and conservation projects in more than 58 countries on all continents. He was also a Co-Founder of Fundo Terra Capital, the first venture capital fund to invest exclusively in businesses which support strong biodiversity conservation. He is a Senior Advisor for the Axial Bank / Axial Par, a financial institution in South America that promotes investments in the sustainable development sector and Eco Carbon, specializing in carbon credits and offsets for the compliance and voluntary carbon markets for the renewable energy, agriculture and forestry sectors.
He is also a founder of SCG, a multinational consulting company dedicated to responsible social and environmental management and impact of mining companies. He was a consultant for Shell International (Royal Dutch Shell PLC) in the development of one of the largest natural gas projects in the world, implemented in the Peruvian Amazon. Dr. de Andrade has been Member of Biotechnology Advisory Panel of E. I. du Pont de Nemours & Co. since November 1, 2004. He serves as an Independent Director of LAEP Investments, Ltd. He is a Director at Parmalat Indústria de Alimentos S.A. He is a Member of BHP Billiton Ltd., (BHP-NYSE) Corporate Responsibility Board. Dr. Andrade is also a Member of CONCEC and currently serves on the Board of Directors of Proctor & Gamble.
Adel Abdel-Kader Ph.D.
Trend Green Knowledge Inc.s
Nancy Tosta's career has spanned many disciplines and interests. She is currently working on a diverse array of projects with government and not-for-profit clients helping to evaluate global food and agricultural development initiatives, using information technology and strategy planning to better understand the environmental contributors to health, and assisting with recovery of endangered species. She owns a consulting company (with four partners) based in Seattle, Washington, USA that helps improve public and private sector decision-making in the interest of efficient, effective, and resilient solutions.
She brings a deep understanding of organizations and their behavior; working in inter-disciplinary, inter-agency, and inter-governmental contexts for most of her career. She has a strong background in science, earning degrees in soil science and plant nutrition in the early 1970's from the University of California at Berkeley. She is also a strong advocate for many forms of information management, leading government agency efforts in GIS and other technologies for many years. As a graduate student she helped support Berkeley's nationally known remote sensing program in the early 1970's, becoming an early adopter of that technology as well as geographic information systems (GIS) in 1978. She worked in the natural resources fields throughout the 1980's in the fields of forestry and rangeland systems, while implementing GIS to better manage those resources. She served as the state of California's GIS coordinator in the late-1980s, installing and managing GIS technologies and data libraries for various state agencies. She was asked to lead the innovative technology services at one of California's Data Centers, serving as Deputy Director of the agency. She moved to Washington, DC in 1992 and began work with the U.S. Geological Survey and subsequently with the Secretary of the Interior Bruce Babbitt who chaired the Federal Geographic Data Committee. She was the principal drafter of the Executive Order that was signed by President Bill Clinton in 1994 establishing the parameters for the U.S. National Spatial Data Infrastructure. She led the work on geospatial data standards at the national level, including supporting the engagement of state agencies in the standards setting process. She served as Director of Forecasting and Growth Strategies for the Puget Sound Regional Council in the late 1990's overseeing GIS, urban growth policies, and transportation modeling for the greater Seattle area. She has been with Ross Strategic since 1999 and is currently passionate about improving the way we grow food, eat, and ensure a healthy planet for our grandchildren.
John Bennett
Principal of Bennett & Associates
John Bennett, the Principal of Bennett & Associates, is an environmental specialist with more than 25 years experience in the U.S. and over 40 countries on five continents. His work has focused on project development and management, strategic planning, legislation/policy, communications, media relations, and outreach. He has advised the United Nations, governments, legislators, parliamentarians, private foundations, universities and businesses in virtually all areas of environment – climate change, disaster management, marine conservation, water, forests, waste, endangered species, data and information – from the senior political to community level. He is the President of the International Pernambuco Conservation Initiative – USA, the founder of Arctic Alliance, and a member of the Advisory Committee to the Association of Polar Early Career Scientists.
He is a former Executive Director of Rainforest Foundation-US and a past Director of Public and Intergovernmental Affairs for the New York City Department of Environmental Protection, where he led the City's environmental communications, media relations, public outreach, environmental education, and legislative and regulatory affairs. He was a project manager and senior producer of the 2011 Eye on Earth Summit in Abu Dhabi and has managed communications for several large-scale environmental events.
A lawyer by training, Mr. Bennett has previously served as Chief Legislative Assistant to U.S. Representative George Miller (D-CA), the Issues Director in two United States Senate campaigns, Law Clerk to Justice Robert L. Clifford of the Supreme Court of New Jersey and as a corporate litigation attorney with the New York law firm, Battle Fowler (Paul Hastings). He has also worked for two weekly newspapers and written numerous articles and reports. Mr. Bennett holds a Bachelor of Arts degree in English Literature from Wesleyan University and a Juris Doctor degree from Rutgers Law School.
Danny Vandenbroucke
Research manager and senior consultant at KU Leuven
Danny Vandenbroucke is co-founder of the Spatial Applications Division of KU Leuven (SADL), Belgium, where he currently acts as Research Manager and Senior Geographic Information (GI) Expert. He obtained an MSc degree in Geography and is preparing a PhD on "The impact of the application of GI-standards on the performance of business processes" at the same university.
Over the past 29 years, he was involved as project manager and senior GI expert in more than 50 small and large GI and Spatial Data Infrastructure (SDI) projects at the local, national and international level: including business case analysis, design and development of information systems, application of GI-standards for SDI and SDI assessments studies. Danny Vandenbroucke worked as external GI-expert for several Directorates General of the European Commission (e.g. DG AGRI, DG ENV, DG SANCO, JRC) and contributed to the development of SDI strategies in different European countries and regions (e.g. Romania, Kosovo, FYROM, Belgium, Catalunya). He is involved in the preparation and implementation of the Infrastructure for Spatial Information in Europe (INSPIRE) since 2002, e.g. as co-chair of the INSPIRE Drafting Team on Monitoring and Reporting for which he co-edited the Implementing Rules. Danny Vandenbroucke was the project leader of the INSPIRE State of Play study assessing the development and implementation of SDI and INSPIRE in 34 European countries between 2002 and 2011.
Between 2005 and 2013 Danny Vandenbroucke was member of the Council of the Association of Geographic Information Laboratories in Europe (AGILE), and he acted as Secretary General of this association between 2010 and 2013. He is the Chair of the ISO/TC 211 and CEN/TC 287 Belgian Mirror Committee, and active member on behalf of KU Leuven in the Open Geospatial Consortium (OGC). In 2011 he was one of the technical writers of the technical multi-part report CEN/TR 15449 on standards for SDIs. Since December 2014 he is independent member of the Board of Directors of the Agency for Geographic Information in Flanders (AGIV), Belgium.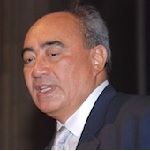 Lelei TuiSamoa LeLaulu
Expert Advisor – Environment
A development entrepreneur working at the confluences of climate change, tourism, food security and renewable energy, Lelei LeLaulu is a strategic advisor to the Pacific Leadership Program of Australian Aid, a special advisor to the World Bank on oceans and serves on the Advisory Panel for Business and Sustainability of the International Finance Corporation.
Chairman of the Earth Council Alliance and President of the renewable energy company, Sustainable Solutions in the Dominican Republic, he is also Chairman of the Foundation for the Peoples of the South Pacific (FSPI) the region's largest non-profit development network.
As President/CEO of the development and humanitarian agency, Counterpart International, he expanded its operations from Central Asia and Eastern Europe to the Caribbean, Latin America and Africa.
Born in Samoa and known as "The Man for All Regions" at the United Nations, Lelei was assigned to the small group hand-picked to reform the United Nations, and was on the team which organized the series of summits and global conferences in the 1990s known as the "Development Continuum" which defined the global agenda for the succeeding decade through the Millennium Development Goals.
He is a founding director of the World Tourism Forum for Peace and Development in Brazil, the Oceania Sustainable Tourism Alliance, the Caribbean Media Exchange (CMEx), the George Washington University School of Business, an original member of the Symposium Series on Religion, Science and the Environment, and advisor to the African Travel Association.
Alex Fassbender
Senior Technology Advisor
Alex Fassbender is the GPC Group – Senior Technology Advisor. Alex has over 35 years of experience associated with entrepreneurial business and the U.S. Department of Energy in the creation, identification, patenting, development and deployment of innovative energy and environmental technologies. From his first patent in 1976 at NASA to his most recent patent application in 2010, Mr. Fassbender has followed his passion for advancing ideas to realize their commercial potential.
He has been a researcher and inventor soliciting funds; a market analyst conducting techno-economic studies on the merits of sustainable energy technology innovations; a Commercialization Manager evaluating ideas and making funding decisions; and a Chief Technology Officer responsible for the commercial viability of a company's technology portfolio. For over a decade he led marketing efforts to raise over $50 million from industrial partners, investors and government agencies. Alex negotiated complex technology agreements with multiple connected agreements including IP license, R&D contract, stock sale, corporate formation, modified employee agreements, operating agreements and bylaws.
John Spears
Architect, Renewable Energy Systems Designer, Cost – Benefit Analyst and Climate Resilience – Adaptation Specialist
John Spears serves as the GPC Group Senior Advisor for architectural and renewable energy projects. Mr. Spears is the president of Sustainable Design Group and President/CEO of the nonprofit International Center for Sustainable Development in Gaithersburg, Maryland. He is an internationally recognized expert with 30 years experience in energy conservation, renewable energy systems, indoor air quality and sustainable design. Mr. Spears provides design and consulting services in the areas of public, residential and commercial building energy conservation, renewable energy systems, "Green Building" design, indoor air quality and sustainable community development.
In the U.S., he recently designed the Sustainable Energy Research Facility for Frostburg State University which is one of the first completely off grid commercial buildings in the country. John founded the Maryland Clean Energy Center, a Maryland State Corporation which focuses on economic development and job creation in the clean energy sector. John also founded Sustainable Systems International (SSI) to develop and manufacture sustainable infrastructure systems for developing countries. SSI's first product is a modular solar bulk milk chiller for rural dairies that don't have access to reliable power. Nestle Africa is currently demonstrating 2 SSI solar milk chillers in Kenya. SSI was the Clean Tech Open National Sustainability Winner 2012.
In China, Mr. Spears led the Asia Pacific Economic Cooperation (APEC) Sustainable Development Team, funded by the USDOE. He developed projects throughout Asia and primarily in China. Each project involved: (1) identification of significant projects with local government and stakeholder support; (2) establishing the business case for the project; (3) identifying additional funding sources; (4) designing the project; (5) managing the implementation of the project and; (6) evaluating the projects impacts on the community and the environment. Notable projects for APEC included:
• Sustainable Infrastructure development for the Beijing Olympics;
• Development of a Model Sustainable Community in Guanhan China;
• Sustainable Infrastructure consulting to 4 major cities in China;
• Energy Efficiency and renewable energy consulting to 4 industrial facilities in Vietnam.
As a senior consultant to the World Bank, Mr. Spears developed and implemented a project to design and build 30 solar hospitals and health clinics in North Western regions of China. Tasks included: (1) Develop the project concept; (2) Acquire project funding; (3) Manage the project implementation with coordination with the Chinese Government; (4) Train the local architects on the solar building design and coordinate the design of all the buildings; (5) Monitor the project and instrument and monitor the building performance and: (6) Provide full documentation and final report to the World Bank. Mr. Spears is an AIA Associate, Certified Energy Manager (CEM) by the Association of Energy Engineers and was awarded the Environmental Professional of the Year 1995. He is also a member of the US Green Building Council and is LEED Accredited.