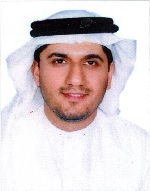 Khalid Al Mansoori
Partner
Khalid Al Mansoori, GPC Partner has over 20 years experience in the engineering and technology industry in the Middle East Region and internationally. With deep understanding of the opportunities and challenges facing the Region, he has been pivotal in contributing to the strategic success of several service consultancy companies. Khalid started his career working in the oil and gas industry, before becoming Section Head for Technical Study and Design for the Higher Corporation for Specialised Economic Zones (HCSEZ) and Chief Executive Officer for Al Dhafra Cooperative Society. He currently serves Abu Dhabi National Takaful Co. as a Member of the Board of Directors among other strategic roles.
Khalid holds a Masters in Innovation and Entrepreneurship from the Higher Colleges of Technology in the UAE.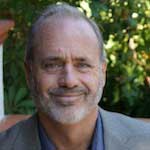 Mark Sorensen
President
During his more than thirty years of experience in the application of GIS and related technologies to urban and regional planning and resource science, policy, and management, to over 220 projects in 65 countries around the world, Mark has established himself as a globally recognized name in GIS and SDI development. Today he oversees GPC Group activities across the three companies that comprise the Group, and also serves as CEO for the Earth Council Alliance (ECA), an international private non-profit organization dedicated to sustainable societal development.
Over the past 10 years he has been largely focused on the promotion and development of national and regional spatial data infrastructure initiatives, including programs in Oman, Lebanon, Jamaica, Bahrain, Libya, Yemen, Thailand, Afghanistan, Jammu & Kashmir (India), Kurdistan Region (Iraq) and Abu Dhabi. Mark is also promoting the application of GIS technology, SDI and Information and Communications Technology for Development (ICT4D) principles to local communities in the form of "GeoVillage – community information infrastructure", as a framework for supporting urban and rural sustainable and resilient community development and environmental conservation.
Mark was awarded a Master's degree from the Harvard Graduate School of Design in 1982 and is currently based in Abu Dhabi, UAE.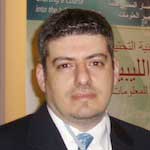 Joe Abdo
Director of Professional Services
Joseph Abdo has more than 17 years experience in the development, management, operation and auditing of enterprise Geospatial Technology, Information and Services (GITS) projects and recently Spatial Data Infrastructures (SDIs). This is further reinforced by his experience in multi-disciplinary project management and general management in areas related to public sector disciplines such as local government, urban planning and utilities. Mr. Abdo has been involved particularly in the evaluation of international bidders, performing audits on projects critical development milestones and providing guidance on the alignment between information solutions implementations and strategic business development.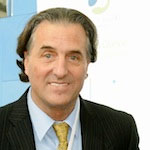 Raymond Chavez
Senior Director, Program Development & Communications
Raymond Chavez has more than 25 years of experience with program development and multimedia communications for environmental, social and economic programs in the United States, the UAE and internationally. This includes project design, strategic planning, public-private partnerships and fundraising for sustainable development and environmental programs, public relations campaigns and special events.
Raymond's program development and multimedia communication experience spans the full spectrum of sustainable development including: agriculture, biodiversity, climate change, coastal ecosystems, forestry, environmental education, information and communication technology (ICT), renewable energy and water security. Raymond has worked on diverse public–private sustainable development programs in Africa, Asia, Caribbean, Latin America, Middle East and the Pacific – enabling the transfer of skills and lessons learned across borders and cultures at the local community, regional, national and global levels.
During the past ten years, Mr. Chavez has specialized in strategic planning and production of communication and marketing initiatives for multi-donor funds that provide support for environmental and sustainable development programs. This includes work with the senior leadership of bilateral, multilateral foundation and corporate donors.
Raymond's multimedia production experience includes work as an award-winning writer, director and producer of documentary films for BBC, CNN, Discovery Channel, National Geographic, PBS, public service announcements and education programs for the internet, television, radio, print and social media.
Communications and public relations work includes producing, directing and fundraising for highly successful environmental-focused multimedia public education campaigns. This includes serving as a producer, creative director or manager of iconic live events including: the Earth Day 20th and 30th Anniversary Concerts on the Washington DC Capitol Mall; the first UN Earth Summit in Rio de Janeiro in 1992 and the UN Rio+20 Summit in 2012, UN Climate Change negotiations in Copenhagen – Special Events Producer in 2009, Senior Producer for artist Maya Lin's 'What is Missing?' Biodiversity Memorial in 2009 – 2010, and Clinton Global Initiative 'Commitments to Action' presentation curating from 2009 to the present.
Recent events and related education initiatives for which Raymond served as a Senior Producer include the Eye on Earth Summit, Abu Dhabi in 2011, the UN Sustainable Development Conference (Rio+20) in 2012, the Eye on Earth Special Initiatives and Alliance during 2013 – April 2014. New global summits and international events for which Raymond works as a Senior Producer include the UN Small Island Developing States (SIDS) Conference in Samoa during September 2014, the Global Forum for Innovations in Agriculture (GFIA) in Abu Dhabi in March 2015 and the UN Messengers of Peace – Call To Action event being planned for the UN Climate Change Negotiations in Paris during December 2015.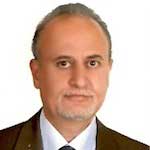 Sherif Awad
Director of Business Solutions
Sherif has over 29 years of professional experience in the information and communications technology sector. Experience encompasses technical, operational, managerial and ICT business management, ICT solutions and services, and consultancy. Experience started with software applications development, applications and operating systems technical support in different business domains to leading technical teams focusing on specialized technologies including geographic information systems, business services management, enterprise resource planning, business intelligence and others.
Skills were further developed by creating, developing and leading larger teams responsible for the marketing, delivery and support, of different products and services. Experience was further extended into a more business oriented perspective with extra tasks and activities related to developing products and services to develop business and revenue.
Starting with a Bsc degree in Electronics and Communications Engineering from Cairo University, skills and qualifications were further developed through continued training and studies in various fields including operating systems, software products, software development tools, quality programs and management, management, sales and marketing. As well as Master of Business Administration studies, Maastricht School of Management – MSM.
Khalid ElHussiny
Director of Information Technology
Khalid ElHussiny possesses nearly 30 years of experience in the development and management of IT/GIS solutions. His experience in several CAD, GIS and Enterprise IT systems has entailed him to design, architect, build, operate, and manage many Enterprise IT and GIS systems. His experience also spans over the application and development of other information systems such as hospital management systems, enterprise content management systems, emergency response systems, real-time data acquisition services, and mobile solutions. His experience is not limited to the acquisition and maintenance of knowledge, but he has also applied this knowledge in several fields spanning various industries such as Oil & Gas, Environment, Surveying, Land Affairs, Utilities, and Spatial Data Infrastructure Projects. Through his career, with training in multiple managerial aspects, critical thinking, and best standards architectural processes and methods, he has transitioned to managing large teams of software engineers, systems analysts, and other IT professionals. Prior to GPC-GIS, Khalid played a pivotal role in the technical and procedural advancement of some of the largest names globally such as Saudi Aramco and major development firms. Since then, Khalid has been mostly focused on providing consultations for the development of properly built systems and architectures for large projects for government entities, cooperating with widely-respected clients, such as the Abu Dhabi Government, and the Kuwait Ministry of Finance.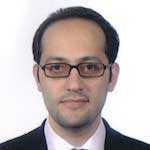 Rajy Wehbeh
Business Development Manager
Rajy has more than 15 years of experience in IT Systems Integration Project Management involving Utilities and Spatial Data Infrastructures (SDIs). His established role as a PMO scoping, procuring and managing simultaneous projects was complemented with a business development role focusing on formalizing alliances and overseeing proposals management. Rajy contributes to growing the company's business and ensuring efficient delivery of quality solutions that effectively address the client's business needs; thus, seeking collaboration opportunities with potential partners while capitalizing on his experience in business processes reengineering and performance management.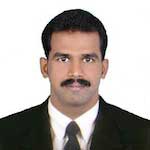 Arul Satheesh
Office Manager
Arul has more than 19 years of experience in the fields of Accounts, Office Administration, Documents Control, Inventory Control and Export & Import Management. He joined GPC-GIS during 2009 as an Office Manager and plays a vital role for the smooth operation of the day-to-day business. He works closely with the management and executives to address the company's staffing, administrative, and organizational needs. He is responsible for managing payroll, auditing, organizing and coordinating office operations and procedures.
Prior joining GPC-GIS, he worked with Al Nakeel – The Design Group, Parsons International Limited and Dar Al Handasah Consultants and took many challenges in Project Commercials, Finance and Administration.
Arul holds Masters Degrees in Business Administration (MBA – Finance) and Commerce (M.Com).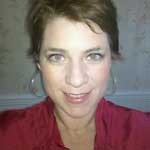 Joann Sorensen-O'Neill
Office Manager, Running Springs Branch
Joann Sorensen-O'Neill is the office manager for the Running Springs, USA branch of the GPC Group. She has a B.A. in Sociology from Ashford University in Iowa, USA. She is a youth leader for the Jane Goodall organization Roots & Shoots, and shares the passion for environment with the children in her community. Mrs. Sorensen-O'Neill has over 13 years of Administrative and Human Resources Management experience, and continues to contribute support to several branches of the group including subcontractor liaison support, project reporting, and miscellaneous Human Resources functions.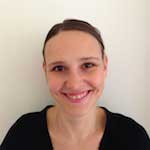 Maria Shahinyan
Staff Accountant
Maria Shahinyan is the staff accountant for all branches of the GPC Group, and is located in the Running Springs, California, USA office. She has a B.A. in Accounting from University of Moscow, Russia. Ms. Shahinyan has over eleven years of accounting experience, and supports all aspects of company accounting, including custom project reporting and budget preparation and analysis as well as helping to write and implement accounting standard operation platforms for each area of the company.
Rabi Anu
Administrative Assistant
Rabi has 9 years of administrative experience in diverse office environments. She is proficient in a number of administrative tasks; providing administrative support to executives, performing office and clerical duties. She has a proven record of efficiency in establishing, organizing and managing office procedures and implementing learned skills and knowledge for the rapid growth of the company.
Rabi has strong computer skills with good working knowledge of different computer applications. She holds a Master's degree (M. Tech) in Software Systems from Birla Institute of technology and Sciences (India)..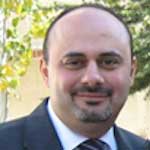 Nidal Saliba
Senior Consultant
Nidal has around 22 years of experience in the field of geospatial sciences and technologies. Since 2009, he has worked with the GPC Group as a Senior Consultant on strategic projects including the Community Development track of the Abu Dhabi Spatial Data Infrastructure (AD-SDI) and the master planning and implementation/operations stages of the Abu Dhabi No-Objection Certificate (NOC) Program.
Before that, Nidal had extensive working experience in Jordan, particularly in the water/wastewater utilities, municipal, and national mapping sectors, including several projects funded by international donor agencies such as the EU, USAID, JICA, GIZ, and KfW. Between 2005 and 2007, Nidal was a member in the National Steering Committee for the Jordan Spatial Data Infrastructure (JSDI) – The "Jordan National GIS" Strategy. In 2008, Nidal was assigned as a Co-Advisor to the Ministry of Municipal Affairs (MoMA), Jordan, to conduct situation assessment of GIS systems and capacities, and to draft a proposal towards developing an enterprise GIS system in the Ministry.
Other domains of expertise include Private Sector Participation (PSP) and Public/Private Partnership (PPP), commercialization and modernization of public services, and performance management and monitoring of service providers. Nidal also possesses extensive experience and certifications in training, capacity building, and awareness building.
Nidal was awarded an M.Phil. Degree in Geographical Information Systems and Remote Sensing from the University of Cambridge, UK, and a Bachelor of Science degree in Earth and Environmental Sciences and Computer Science from Yarmouk University, Jordan, in addition to certifications from Environmental Systems Research Institute (ESRI) and Earth Resource Mapping, Inc.
Wajdy Jaber
Senior Consultant
With 19 years of experience in integrated multidisciplinary consultancy and business development, Wajdy has most recently been GPC's Senior Consultant for the Abu Dhabi NOC program, where he leads on requirement analysis and stakeholder situation assessment across core government entities.
Wajdy has been involved in a broad range of GIS projects including the planning, design and implementation oversight of large enterprise utility projects. He has also led teams in the development of strategy and policy frameworks as well as business performance management, system integration, and asset information management.
Wajdy holds a Bachelor of Engineering Degree from the American University of Beirut and multiple certificates in GIS related courses.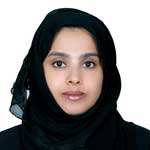 Binusha Shabu
Senior Consultant
Ms. Binusha Shabu is an enthusiastic and versatile geospatial professional with 20 years of national / sub- national level expertise in specialized and innovative programs/projects at business, technical, and management levels, with proven ability to manage and complete diverse and multiple programs to the highest standard, and with meticulous attention to detail. Binusha has been instrumental in institutionalizing a systematic process to assess and align key geospatial projects across multiple sectors that resulted in the development and management of commonly needed fundamental information across key sectors of the government such as planning & development/construction, environment & natural heritage, utilities & infrastructure, education, health, etc. Additionally, she has drafted award- winning documents that gained international exposure to the Abu Dhabi government and the GPC group on the Abu Dhabi Spatial Data Infrastructure (AD-SDI) program. She also actively contributes to the Spatial Data Infrastructure business value assessments, strategic planning, community organization activities such as multi-sector Working Groups planning and management, etc., in addition to the projects' management functions.
Binusha is specialized in the spatial data management realm with focus on GIS, Digital Mapping, and Project Management. She has handled the geospatial data projects (200+ projects across 60+ entities of the government, business, and academia) alignment for the Abu Dhabi Emirate, as part of her consultative function to the Abu Dhabi Systems and Information Centre (ADSIC) for the AD-SDI program, which is a specialized track of the eGovernment Program of Abu Dhabi government. Currently, she is involved with the development of updated policy and strategy for the Spatial Data Infrastructure program of Abu Dhabi government.
Binusha holds a Master's degree in GIS and Management from the Manchester Metropolitan University, U.K, and is a member of the UK Association for Geographic Information (AGI). Prior to joining the Geographic Planning Collaboration group in 2009, she has served Dubai based corporate giants such as the Al Futtaim group and Dubai Holdings group in the capacity of GIS Manager. Binusha has carried out national/sub-national levels digital mapping activities across the MENA region during her tenure with the Sharjah based digital mapping organization MAPS geosystems – a sister concern of GISTEC, the ESRI official distributer in the UAE, as the Projects Leader and Management Representative for GIS projects.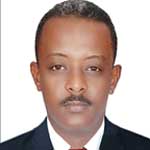 Mohamed Abuzaid
Consultant
Mohamed Abuzaid has more than 14 years of experience in the Geospatial Technologies / Services, Information Technology, Government, Construction, Infrastructure & Utilities, and Higher Education sectors. He used to successfully handle different operational, technical, business, and managerial assignments on a high performance levels.
Mohamed Abuzaid started his career journey in 2000 as a Teaching Assistant, and was in-charge of delivering various computer sciences and applications courses in the faculty of Sciences at Al-Neelain University in Khartoum, Sudan.
From 2001 till 2007, Mohamed was involved in different Engineering tasks in UAE with a multi-national contracting and consulting firms (KMG-Emirates and Dorsch Gruppe – DC Abu Dhabi), were he gained an extensive knowledge and deep insights on the, construction, infrastructure and utilities industries, with more focus on the utilization of CAD/GIS systems in these areas.
In 2008, Mohamed joined Abu Dhabi Sewerage Services Company (ADSSC) were he jointly led the ADSSC GIS function to a new era of achievements through the successful implementation of various Geospatial technologies and solutions. As a result of that; ADSSC – since its establishment – has been awarded (3) excellence awards in 2012 and 2013, from the Geospatial Word Forum (Netherlands) and GISTEC (ESRI distributer, UAE) consequently.
Starting from June 2013, Mohamed Abuzaid joined GPC-GIS as a Consultant within the No Objection Certificates (NOC) program, where he is contributing towards the efficient implementation of this strategic program by leading the Data Track of the NOC program, while providing his support to the other program tracks and activities.
Mohamed Abuzaid holds a Master degree in GIS and Remote Sensing from the United Arab Emirates University (UAE), a Bachelor of Science degree in Computer Science and Mathematics from Al-Neelain University (Sudan), and a Diploma degree in Civil Engineering from Sudan University of Science and Technology (Sudan).
Gopi Chand Vuyyuru
Senior Data Analyst
Gopi has over 17 years of experience in the GIS industry holding a variety of roles and responsibilities; GIS developer, Technical Analyst, Project leader, and Project manager. As a Senior Data Analyst for GPC, he currently works for the NOC project where he is responsible for Oracle database administration, GIS data management, managing the ArcGIS Server and publishing GIS map services. In addition, he contributes to hardware and software issues, Oracle middle ware applications issue and developing integration modules to integrate Common NOC with individual NOCs at Government entities.
He has previously worked as a GIS Consultant for projects and companies based in Kuwait, the USA, Qatar, Singapore and India. Gopi holds a Batchelor Degree in Software Engineering from IASE in India and is a Microsoft Certified Professional Developer and a Microsoft Certified Technology Specialist.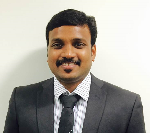 Venkat Tanga
Information Systems Consultant
Venkat has over 8 Years of IT consulting experience primarily on Enterprise Applications Design, Development, Integration, Support & Delivery Services using Oracle Fusion Middleware (ADF/Webcenter/SOA/BPM & BI Publisher) and Java/J2EE – Frameworks & Technologies. Besides sound technical knowledge, Venkat has acquired end-to-end software life cycle delivery & Project Management methodologies. In the past he has extensively worked on Insurance (Life/Non-Life/Health/Re-Insurance) & Banking applications development and customization, with his exposer to the domain he has worked as a Business Analyst for multiple Insurance projects, besides that he has got a good experience on other domains like Telecom, Logistics, e-Commerce, CRM, Healthcare, Education, Energy & Utilities.
In his previous assignment from 2014 to 2015 in UAE he has worked in the role of Solutions Architect. He has successfully designed, customized and delivered various 3rd party integrations within the organisation's System and led the BI Reports Development, Integration with INSIS product. During 2007 to 2014 period, Venkat worked as a Senior Consultant within a renown and prestigious technology company in India. His previous roles have been in IT Consultancy and Project Lead positions.
As part of his IT Consulting career, he has travelled and worked in Europe, Australia, USA, Middle East, Africa & Asia region client locations.
In August 2015 Venkat has joined the GPC Group and is currently serving as Oracle Fusion Middleware Technology Specialist for the NOC Program.
Venkat holds Master's degree in Computer Applications from IGNOU, India and Bachelor's Degree in Computer Science from Nagarjuna University, India.