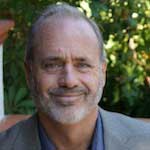 Mark Sorensen
Chairman
During his more than thirty years of experience in the application of GIS and related technologies to urban and regional planning and resource science, policy, and management, to over 220 projects in 65 countries around the world, Mark has established himself as a globally recognized name in GIS and SDI development. Today he oversees GPC Group activities across the three companies that comprise the Group, and also serves as CEO for the Earth Council Alliance (ECA), an international private non-profit organization dedicated to sustainable societal development.
Over the past 10 years he has been largely focused on the promotion and development of national and regional spatial data infrastructure initiatives, including programs in Oman, Lebanon, Jamaica, Bahrain, Libya, Yemen, Thailand, Afghanistan, Jammu & Kashmir (India), Kurdistan Region (Iraq) and Abu Dhabi. Mark is also promoting the application of GIS technology, SDI and Information and Communications Technology for Development (ICT4D) principles to local communities in the form of "GeoVillage – community information infrastructure", as a framework for supporting urban and rural sustainable and resilient community development and environmental conservation.
Mark was awarded a Master's degree from the Harvard Graduate School of Design in 1982.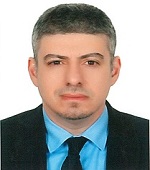 Joseph Abdo
CEO
Joseph Abdo has more than 25 years' cumulative experience in the development, management, operation, and audit of geo smart and transformative solutions and services for whole-of-community and enterprise implementations across a variety of sectors. This comprises e-government, local government and municipal affairs, urban planning, real estate construction & facilities management, utilities & infrastructure, and others. His knowledge and in-depth experience have spanned a full range of digital transformation programs' components such as development & adoption of necessary policies, effective organization and governance, design & development and rollout of geo smart technology & infrastructure platforms and solutions, data management to streamline operations and support decision making, sustained and optimized operations management, setup of foundation corporate support services, and multi-phase programs' performance management & adaptation.
In addition, as part of his various roles and assignments to clients across a variety of disciplines over the years, Mr. Abdo has contributed to, through advisory consultation, support and facilitation, several executive & technical committees and working groups, multi-stage programs' audits and key milestones reviews, focused awareness building and strategic outreach & communication initiatives empowering the digital transformation journey (s) of his clients, in addition to strategic alignment of the respective digital transformation initiatives with community-wide and enterprise visions and goals. Furthermore, Mr. Abdo played a pivotal role in the institutional setup of business functional units in several client organizations that provide shared support services to their respective communities.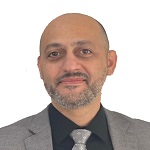 Rajy Wehbeh
VP Operations
Rajy has more than 25 years of experience in IT Systems Integration Project Management involving Utilities and Spatial Data Infrastructures (SDIs). His established role as a PMO scoping, procuring and managing simultaneous projects was complemented with a business development role focusing on formalizing alliances and overseeing proposals management. Rajy contributes to growing the company's business and ensuring efficient delivery of quality solutions that effectively address the client's business needs; thus, seeking collaboration opportunities with potential partners while capitalizing on his experience in business processes reengineering and performance management.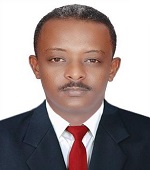 Mohamed Abuzaid
Acting General Manager (GPC ICT)
Mohamed Abuzaid has more than 20 years of experience in the Geospatial Technologies / Services, Information Technology, Government, Construction, Infrastructure & Utilities, and Higher Education sectors. He used to successfully handle different operational, technical, business, and managerial assignments on a high performance levels.
Mohamed Abuzaid started his career journey in 2000 as a Teaching Assistant, and was in-charge of delivering various computer sciences and applications courses in the faculty of Sciences at Al-Neelain University in Khartoum, Sudan.
From 2001 till 2007, Mohamed was involved in different Engineering tasks in UAE with a multi-national contracting and consulting firms (KMG-Emirates and Dorsch Gruppe – DC Abu Dhabi), were he gained an extensive knowledge and deep insights on the, construction, infrastructure and utilities industries, with more focus on the utilization of CAD/GIS systems in these areas.
In 2008, Mohamed joined Abu Dhabi Sewerage Services Company (ADSSC) were he jointly led the ADSSC GIS function to a new era of achievements through the successful implementation of various Geospatial technologies and solutions. As a result of that; ADSSC – since its establishment – has been awarded (3) excellence awards in 2012 and 2013, from the Geospatial Word Forum (Netherlands) and GISTEC (ESRI distributer, UAE) consequently.
Starting from June 2013, Mohamed Abuzaid joined GPC-GIS as a Consultant within the No Objection Certificates (NOC) program, where he is contributing towards the efficient implementation of this strategic program by leading the Data Track of the NOC program, while providing his support to the other program tracks and activities.
Mohamed Abuzaid holds a Master degree in GIS and Remote Sensing from the United Arab Emirates University (UAE), a Bachelor of Science degree in Computer Science and Mathematics from Al-Neelain University (Sudan), and a Diploma degree in Civil Engineering from Sudan University of Science and Technology (Sudan).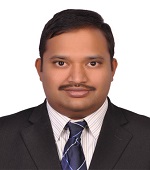 Gopi Chand Vuyyuru
Director of Information Technology (GPC EAST)
Gopi has over 21 years of experience in the GIS industry holding a variety of roles and responsibilities; GIS developer, Technical Analyst, Project leader, and Project manager. As a Senior Data Analyst for GPC, he currently works for the NOC project where he is responsible for Oracle database administration, GIS data management, managing the ArcGIS Server and publishing GIS map services. In addition, he contributes to hardware and software issues, Oracle middle ware applications issue and developing integration modules to integrate Common NOC with individual NOCs at Government entities.
He has previously worked as a GIS Consultant for projects and companies based in Kuwait, the USA, Qatar, Singapore and India. Gopi holds a Bachelor Degree in Software Engineering from IASE in India and is a Microsoft Certified Professional Developer and a Microsoft Certified Technology Specialist.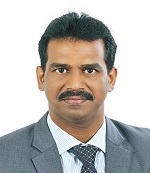 Arul Satheesh
Admin Director
Arul has more than 25 years of experience in the fields of Accounts, Office Administration, Documents Control, Inventory Control and Export & Import Management. He joined GPC-GIS during 2009 as an Office Manager and plays a vital role for the smooth operation of the day-to-day business. He works closely with the management and executives to address the company's staffing, administrative, and organizational needs. He is responsible for managing payroll, auditing, organizing and coordinating office operations and procedures.
Prior joining GPC-GIS, he worked with Al Nakeel – The Design Group, Parsons International Limited and Dar Al Handasah Consultants and took many challenges in Project Commercials, Finance and Administration.
Arul holds Masters Degrees in Business Administration (MBA – Finance) and Commerce (M.Com).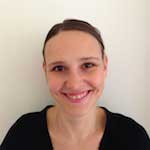 Maria Shahinyan
Staff Accountant
Maria Shahinyan is the staff accountant for all branches of the GPC Group, and is located in the Running Springs, California, USA office. She has a B.A. in Accounting from University of Moscow, Russia. Ms. Shahinyan has over eleven years of accounting experience, and supports all aspects of company accounting, including custom project reporting and budget preparation and analysis as well as helping to write and implement accounting standard operation platforms for each area of the company.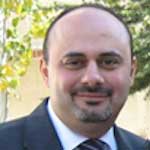 Nidal Saliba
Senior Consultant
Nidal has around 30 years of experience in the field of geospatial sciences and technologies. Since 2009, he has worked with the GPC Group as a Senior Consultant on strategic projects including the Community Development track of the Abu Dhabi Spatial Data Infrastructure (AD-SDI) and the master planning and implementation/operations stages of the Abu Dhabi No-Objection Certificate (NOC) Program.
Before that, Nidal had extensive working experience in Jordan, particularly in the water/wastewater utilities, municipal, and national mapping sectors, including several projects funded by international donor agencies such as the EU, USAID, JICA, GIZ, and KfW. Between 2005 and 2007, Nidal was a member in the National Steering Committee for the Jordan Spatial Data Infrastructure (JSDI) – The "Jordan National GIS" Strategy. In 2008, Nidal was assigned as a Co-Advisor to the Ministry of Municipal Affairs (MoMA), Jordan, to conduct situation assessment of GIS systems and capacities, and to draft a proposal towards developing an enterprise GIS system in the Ministry.
Other domains of expertise include Private Sector Participation (PSP) and Public/Private Partnership (PPP), commercialization and modernization of public services, and performance management and monitoring of service providers. Nidal also possesses extensive experience and certifications in training, capacity building, and awareness building.
Nidal was awarded an M.Phil. Degree in Geographical Information Systems and Remote Sensing from the University of Cambridge, UK, and a Bachelor of Science degree in Earth and Environmental Sciences and Computer Science from Yarmouk University, Jordan, in addition to certifications from Environmental Systems Research Institute (ESRI) and Earth Resource Mapping, Inc.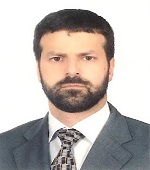 Wajdy Jaber
Senior Consultant
With 22 years of experience in integrated multidisciplinary consultancy and business development, Wajdy has most recently been GPC's Senior Consultant for the Abu Dhabi NOC program, where he leads on requirement analysis and stakeholder situation assessment across core government entities.
Wajdy has been involved in a broad range of GIS projects including the planning, design and implementation oversight of large enterprise utility projects. He has also led teams in the development of strategy and policy frameworks as well as business performance management, system integration, and asset information management.
Wajdy holds a Bachelor of Engineering Degree from the American University of Beirut and multiple certificates in GIS related courses.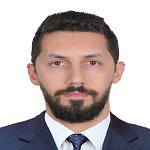 Mohammed El Amine Bouhmama
Sales & Account Manager
Amine has more than 9 years of experience in Systems Integration, emerging technologies, and digital transformation solutions. He has been involved in leading the presales, proposals and account management roles. Amine has long experience in the Geospatial Industry solutions, he joined GPC-GIS in 2021 to support in the business and proposals development roles.
He has B.A. in GIS & Urban Planning from Kuwait University and a M.Sc. in Applied GIS from the University of West of England, Bristol the UK. Amine is APMP member.