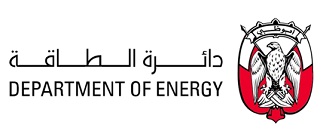 Energy & Water Consumption Heat Map Dashboard
Development of a state on the art executive dashboards and operational reports for a utility regulator.
The project included developing Two major modules: Module 1- the Batch Data Preparation Engine where GPC provided support for the implementation and Module 2- the Geospatial Dashboard Visualization & Reporting where GPC lead the implementation & rollout.
Our project team implemented the solution in 4 phases as follows:
Inception: It included kickoff meeting and the assessment of the existing situation.
Design: This phase included the solution architecture of the 2 Modules (Batch Data Preparation Engine and web application).
Deployment: Phase three included the development of the two Modules, installation, configuration, and integration Testing in both environment (staging & production) in addition to testing and user training.
Go-Live and Handover: This included full support to the client as part of initial operations including on-the-job training.
How GPC Empowers the Client
GPC supported the Department of Energy by developing a state of art executive & statistical dashboards, and operational reports application to provide access to different users with various profiles and access privileges: executive management, internal stakeholders (entities), ESCOs, and other like household consumers and building owners.
The solution helps DoE to stay on top of industry and market trend in relation to EUI and WUI trends. It further enables DoE staff to access to comprehensive information services, track and analyze trends and analyze household consumption behavior.
The Bottom Line
The dashboard application brings a holistic view of the EUI and WUI trends and supports different user types to perform various tasks and analysis.

Customer
Abu Dhabi Department of Energy was established in accordance with Law No. 11 of 2018 to driving the emirate's energy transition efforts with a clear focus on creating a sector that promotes economic growth and social development, and environmental sustainability.
Guided by the visionary leadership of His Highness Sheikh Khalifa bin Zayed Al Nahyan President of the United Arab Emirates and Ruler of Abu Dhabi, and the directives of His Highness Sheikh Mohammed bin Zayed Al Nahyan, Crown Prince of Abu Dhabi and Deputy Supreme Commander of the UAE Armed Forces and inspired by the Abu Dhabi 2030 plan for a sound, secure, and sustainable economic future, the Department of Energy is responsible for the planning and direction of Abu Dhabi's energy sector. Our role includes enacting policies and regulations and developing strategies to ensure an effective energy transition that underpins Abu Dhabi's sustainable growth, all while protecting our consumers and minimizing negative impact on our environment.

Solution
The solution comprises the following items:
Solution will have foundation dashboard capabilities and is projected to evolve over time to include 3D visualization and analysis in alignment with Government Strategic Direction (future phases).
The solution comprises operational reports as well as statistical dashboards.
The reports and dashboards provide access to pre-defined thematic maps.
The reports & dashboards will be based on pre-defined views and parametric queries (configured by super users).
The statistical dashboards combine charts, graphs, and thematic maps views.

Challenge
How can the local electricity and water utilities use executive dashboards and operational reports to enhance their Demand Side Management (DSM) program with targeted actions and incentives?
How DOE policy makers can utilize the dashboards to assess the effectiveness of their energy efficiency policies?

Hosted
Hosted using on-the-premise infrastructure of DOE