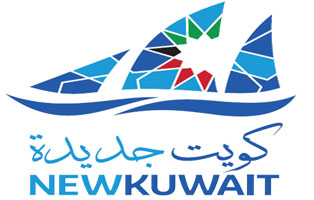 Kuwait NSDI
The State of Kuwait is on the cusp of a new wave of national development and advancement as outlined in the New Vision Kuwait 2035 plan.   The government has recognized the significant role that GIS technology can play in achieving its aggressive development agenda and has initiated the development of the Kuwait National Spatial Data Infrastructure (NSDI) to help streamline geospatial data coordination and sharing across government and other sectors.
The Kuwait National GIS Coordinating and Steering Committee (NGISCSC), in coordination with the Central Agency for Information Technology (CAIT), is overseeing the Kuwait National Spatial data Infrastructure (KNSDI). The aim of KNSDI is to provide a common framework for critical geographic information that is used across all sectors of the Kuwait Government.  It establishes the technology platform, policies, standards and resources necessary to manage shared spatial data and the governance processes to ensure this data is used effectively to support sustainable national development.
How GPC Empowers the Client
In January 2019, GPC Global Information Solutions (GPS-GIS) contracted with the Government of Kuwait to provide consulting services for the Master Planning of the KNSDI, involving 15 founding ministries and stakeholders.  To kick off the project, GPS-GIS conducted a series of workshops at the executive and management levels to raise awareness of the program and ensure successful engagement of the participants.  Good design requires a comprehensive understanding of the challenges to be solved.  In the first stage of the project, GPS-GIS analysed requirements and existing procedures to develop a program strategy and a detailed implementation plan.  The first project stage concluded with a focused capacity building and training track to develop the skills required for managers and technical staff to successfully run the KNSDI.   In the second stage, GPC will support implementation of KNSDI by overseeing the implementation contractor.
The Bottom Line
The KNSDI will establish the institutional and technical infrastructure, standards and procedures that will streamline the development and use of geospatial data in Kuwait.  This is seen as a fundamental foundation for a "Smart Development Infrastructure – SDI+".

Customer
The Central Authority for Information and Technology (CAIT) is responsible for "devising, implementing and monitoring e-government policies and IT services" in Kuwait.  CAIT is acting as the technical sponsor supporting the efforts of the National GIS Coordinating and Steering Committee (NGISCSC) for the planning and development of the KNSDI.

Solution
The KNSDI will establish the foundation of policies, regulations, governance processes and the central infrastructure and coordination organization that will be needed to optimize the development and sharing of geospatial data across the stakeholder community.

Challenge
Kuwait was one of the early adopters of automated mapping in the Gulf Region, starting back in the early 1980's with the Kuwait Utility Development and Management System (KUDAMS) program.  Since then GIS has proliferated across most major government organizations in Kuwait, but coordination and data sharing has been ad hoc and unorganized.

Benefits or Results
The DPM GeoSmart solution resulted in several benefits to the local government as follows: